Crushing blow for Pratchett's unfinished books
One of Sir Terry Pratchett's final wishes has been fulfilled – with the help of a steamroller.
The beloved fantasy author, who died in 2015, had told friends that he wanted a hard drive containing his unpublished works to be destroyed when he passed away.
A vintage steamroller named Lord Jericho did the honours – and the disk, which contained up to 10 unfinished novels, has now been described as a "little worse for wear".
Rob Wilkins, who manages the writer's estate, tweeted moments before the destructive deed: "About to fulfil my obligation to Terry."
Half an hour later, he uploaded a photo of the smashed-up hard drive, quipping: "There goes the browsing history."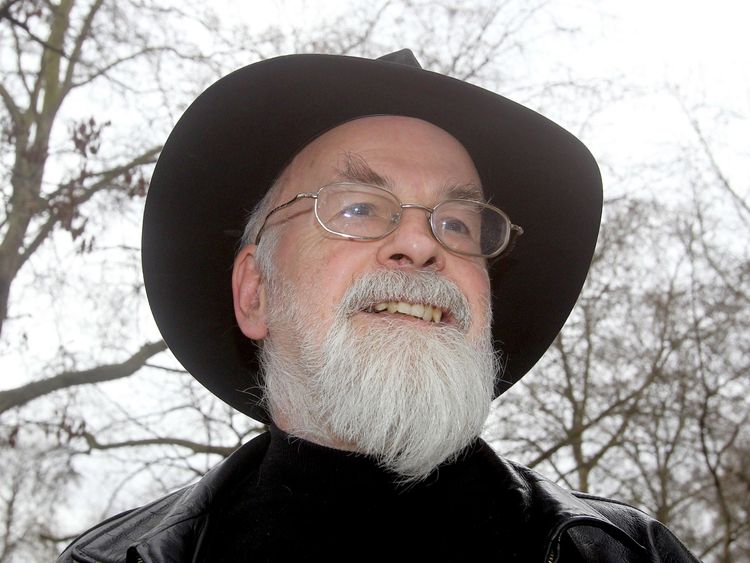 The disk is going to go on display at the Salisbury Museum from 16 September as part of a new exhibition called Terry Pratchett: My World.
Artwork by the author will also be on show, as well as some of the treasured items he once owned.
Richard Henry, the exhibition's curator, has said the steamroller failed to finish off the hard drive, even though it weighs more than six tons.
"The piece of stone underneath it got completely annihilated, but the hard drive was then put in the stonecrusher," he explained.
Sir Terry was the mastermind behind the Discworld series, and wrote 70 books during his illustrious career.
In the years before his death, he had been diagnosed with Alzheimer's disease.